Our Kiss Goodbye to MS ambassadors continue to work tirelessly by sharing their journey with MS to inspire Australians to help "Kiss Goodbye to MS" once and for all.
Below, our Kiss Goodbye to MS ambassadors say thank you to the fantastic MS community by sharing their very own thank you letters.
Monique Bolland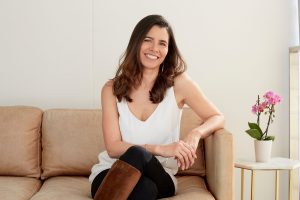 I've been living with multiple sclerosis (MS) since I was 23 years old and have experienced first-hand the life-saving impact of MS research and the advancements in treatment and disease management.
When I was diagnosed over 15 years ago, there was just a handful of treatment options available. Now, thanks to research made possible by you and fundraising efforts like The May 50K, there are 16. I'm onto my fifth disease modifying therapy (DMT), and they keep getting better – fewer side effects, less frequent, fewer relapses. And it's not just treatment options that are in development – it's symptom management, research into prevention and, the holy grail for all of us, a cure for MS.
This year, I realised the emotional benefit of The May 50K. When I was first diagnosed, I felt that there wasn't a lot of awareness around MS. Illness and disease can be incredibly isolating, and I met people who were almost ashamed to speak up and share their stories with their family and friends. To see over 28,600 of you band together to bring awareness to the importance of MS research is humbling. It makes you realise you're not alone, and there's a community around you that's willing to run the equivalent of 31 laps around the world and raise over $5.2 million to help leave MS behind!
Since becoming a mother, finding a cure has become even more important to me. It's not just about me now, it's about my daughter and not wanting MS to impact her life. I know that with enough research, a cure for MS is within reach. World-class initiatives like The May 50K go a long way to funding life-changing MS research, and I'm proud to have been involved. Thank you for your commitment to Kiss Goodbye to MS and for helping to improve the lives of people living with MS, like myself – here's to The May 50K 2022!
Emma Giunti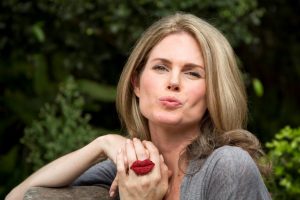 I have been a Kiss Goodbye to MS Ambassador for six years now, and every year I am stunned by the dedication and commitment to life-changing MS research.
The MS community is undeniably one of the greatest strengths about Kiss Goodbye to MS and The May 50K.
When my mother and I walked from my home in Redfern to the MS Australia office in North Sydney as part of The May 50K 2019, we were blown away by the unbelievable community support. From the local newspaper sharing my story to schools and teachers getting involved with us – this was a huge highlight for me.
YOU have helped people living with MS, like myself, see our dream of a world free of MS become more of a reality each and every day – I can't thank you enough.
MS research is our superpower, so let's continue to do all we can to Kiss Goodbye to MS once and for all and leave MS behind for good.
Adriana Condello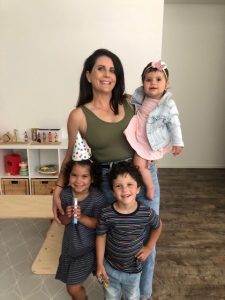 2021 marks 10 years since my diagnosis with MS. To mark this milestone, I undertook The May 50K for the third time, with a goal to run 100km and raise $10,000 for life-changing MS research. Together, we helped to make 2021 such a successful year, with $5.2 million raised for vital MS research.
To all of our loyal MS supporters, family, friends and co-workers who have once again helped us to absolutely smash The May 50K in 2021 -THANK YOU, THANK YOU, THANK YOU!
Your efforts have helped raise over $14 million since the launch of The May 50K in 2019, which is absolutely ridiculous! I am in awe of every one of you and your sponsors for your dedication and contribution in achieving such an incredible result, which has and will continue to help all of those living with MS, like myself.
MS research plays such a fundamental role in making the lives of those living with MS a better one – inspiring hope for a better future with research into the latest MS studies and trials, new and improved medications and treatments, and of course, to one day finding that golden CURE! I thank every single one of the dedicated researchers, the team at MS Australia and the Kiss Goodbye to MS community, for your unmeasurable and unwavering dedication to a future without MS.
Much love to you all, and again my wholehearted gratitude to my amazing MS family.
Here's to a bigger and better 2022!
Renee Coffey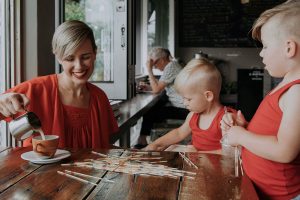 A big thank you to our wonderful Kiss Goodbye to MS community! Each year I am humbled and blown away by your dedication and commitment to life-changing MS research. As a person living with MS, it means the world to me to see the lengths you go to, to power world-class MS research via Kiss Goodbye to MS and The May 50K. As a mother of two young children who have a slightly higher chance than the average person to develop MS as they get older (due to having a parent with MS), these efforts mean even more to me. We must develop better ways to prevent, treat, and ultimately find a cure for MS.
Together, we have raised over $14 million nationally in less than three years since The May 50K was launched. Well done! Congratulations and thank you so much to all participants and the Kiss Goodbye to MS team for your vital work.
Jillian Kingsford Smith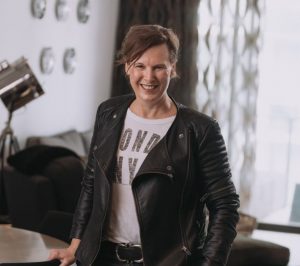 A diagnosis of MS affects everyone differently. But I remain constantly inspired by those who take action to solve this disease via fundraising for life-changing MS research. Your belief in the research that our rockstar scientists are undertaking is admirable!
Participating in and fundraising through virtual challenges such as The May 50K changes how you view your own diagnosis…and the world around you. You are playing an important role in solving MS – a disease that affects far too many people. Thank you for another momentous year of giving!
Henry Bell
When my father, Rob Bell, was diagnosed with MS in 2011, one of the scariest parts of the diagnosis was not knowing or understanding what the future held. I have seen firsthand how the uncertainty of this disease can cause a sense of isolation and loneliness.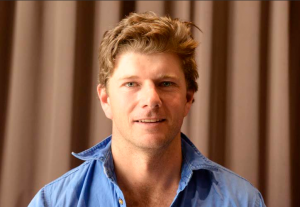 One of the greatest rewards of being a Kiss Goodbye to MS Ambassador is realising just how far from the truth this [loneliness] actually is. People living with MS have some of the most generous and awesome supporters around the world. This is highlighted perfectly by the extraordinary amount raised to help rid the world of this disease – The May 50K alone, has raised over $14 million in just three years!
For this, from my family and the bottom of our hearts – thank you! Thank you for letting people like my father know that he is not alone. Thank you for supporting everyone living with MS and their families. And most importantly, thank you for helping to Kiss Goodbye to MS for good!
Melissa Quirk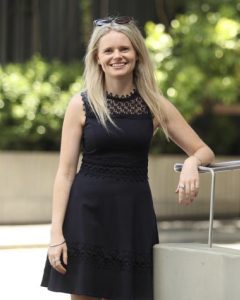 Our empowering, uplifting, and inspiring community makes me smile ear to ear!
As someone living with MS, I am passionate about supporting Kiss Goodbye to MS in any way I can. I feel so incredibly humbled when I see the thousands of other people standing right beside me during The May 50K as we raise money for Australia's world-class MS researchers.
Since I was diagnosed six years ago, it hasn't always been sunshine and roses, but many wonderful things have changed in that time too. Our community has grown stronger, our voices have collectively become louder and thanks to your fundraising efforts, so many incredible discoveries have been made in the name of MS research.
So, thank you from the bottom of my heart. Thank you for every kilometre you've logged in The May 50K, for every social media post you've created and shared, for every time you've explained to someone what MS is, and for every dollar you have raised for MS research – it's because of you I have so much HOPE for a bright future free of MS.