A note from our CEO: Rohan Greenland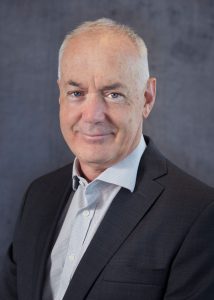 As I write, we are amid the Delta variant of the COVID-19 pandemic. For many, it's a time of significant disruption and concern. This is especially true for people with MS. Early in the pandemic, there were fears people with MS were at a greater risk than the general population either because of their MS or the medication they were on. Luckily the data showed this is not the case for most people with MS.
At MS Australia we have in-house scientific experts with experience in immunology, virology and clinical care of MS. Our team have been working tirelessly throughout the pandemic to answer questions and provide accurate information. We are constantly updating this information as the pandemic evolves. You can read up-to-date information on COVID-19 and MS on our website here: www.msaustralia.org.au/about-ms/covid-19-and-ms
While COVID-19 has been highly challenging, it has been a time of great collaboration nationally and internationally. We can be proud of the contribution Australia has made to the international pool of knowledge. MS Australia and our world-class Australian scientists have contributed to the Multiple Sclerosis International Federation (MSIF) in crafting their guidance documents, not only to cover the vaccines available here in Australia, but more generally on COVID-19 vaccinations. We have also teamed up with international teams to share data and their experiences of treating MS during the pandemic, as well as funding vital research into the impacts of COVID-19 on the MS population.
There has been a lot of misinformation around the COVID-19 vaccines. Once again, in collaboration with the Australian and New Zealand Association of Neurologists (ANZAN)  and other international MS organisations, we have compiled the latest information on the vaccines, MS and MS medications. Which you can find here.
The Australian vaccine program has been operating for several months, with people with MS eligible for vaccination early in phase 1b. Hopefully, you have all had a chance to be vaccinated, and I would urge you to do so, as vaccines are our best defence against COVID-19 and evidence shows they are safe and effective for people with MS.
We are already having discussions about what the subsequent phases of this pandemic might be and the potential impacts they might have on our community. There has, for example, been discussion about booster shots for people with MS, as it is likely we will be living with the SARS-CoV2 virus for some time. Rest assured that we will continue to keep our website up to date with the latest evidence-based information from Australia and around the world, as we continue to make our way through the pandemic. Most importantly, your MS specialist healthcare team (neurologist, MS nurse, GP) is still your primary source of contact for any concerns or specific questions you may have about COVID-19, vaccinations and timing of MS treatments and other medicines.