"Nobody wants to get a phone call from their doctor on Good Friday. It's never good news."
It was 1995, and 30-year-old Mary had been having strange sensations running through her body when she bent her neck. Suspecting either a spinal tumour or multiple sclerosis (MS), her doctor had ordered an MRI.
As a result of that MRI, Mary had to figure out how she was going to look after one-year-old Max and a three-year-old Grey – while living with MS.
"I was very anxious of course. There was no Google in those days, so I had to go to the local library to try to find information. The outlook was pretty bleak."
Mary's earliest symptom was Lhermitte's sign. It continued, along with aching and strange sensations in her legs.
Caring for a baby and a toddler involved a lot of looking down, a lot of lifting and carrying, and long periods without enough sleep. Unsurprisingly, Mary's MS flared up.
"It was distressing because I just didn't know what was going to happen or how it would affect my ability to look after my children. I was experiencing an array of different symptoms and I'd wonder 'What if this one is permanent?'"
A couple of years after Mary was diagnosed, the first treatment for MS became available. It was via a daily injection, an option she did not want to take. A few years after that she developed really bad vertigo – and really bad nausea alongside it – and had to be admitted to hospital.
"Hospital was where I thought 'I just have to get over my issue with injections and try to preserve my body as best as I can'."
Mary was referred to an MS nurse, who showed great kindness, and who inspired Mary to become involved in the MS community. Since then, Mary has been incredibly active as a volunteer, fundraiser, board member, phone peer support person and mentor to others living with MS.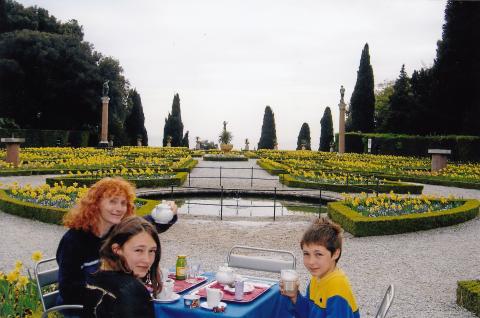 Mary says she's had to make some conscious decisions about how to be a good mother to her children, and manage her MS. She says there were times she needed to have a sleep in the afternoon, or put boundaries on the energy she exerted, but she tried to limit the impact of her condition on her children. She told us:
"I tried to not make it a big deal, but it certainly was part of our lives. My husband and I would openly discuss my MS with the kids." 
Keeping her kids educated and involved turned out to be a good decision – because it meant that Grey, Mary's eldest, identified some possible MS symptoms at age 19, and has benefited from an early diagnosis and treatment.
Mary says she was upset for her child, but grateful for the progress that MS research has made.
"I can confidently say to Grey, 'I think for you, that the outlook's good'."
Mary observes that having two generations living with MS in her family has highlighted changes in attitudes and lifestyles over the last thirty years.
"At the time I was diagnosed, people with MS were urged not to have children. It was thought having kids would make their MS worse and they perhaps wouldn't be able to look after their kids. These days it's 'You go and have your kids'."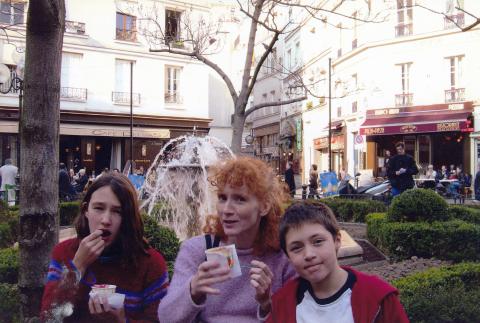 These days, Max and Grey live interstate. Mary says she's proud of the fact that they're both generous, empathetic young people – perhaps because of their mum's disease and the way she has tried to "make positives out of a negative".
This Mother's Day, Mary will be spending some time with her own mum and catching up with Grey and Max via video.
Happy Mother's Day to all the mums in the MS community including Dr Mary Webb. Thank you Mary for sharing your story.