A note from our CEO: Rohan Greenland
Last week, the world's largest conference on MS research, ECTRIMS, the Congress for the European Committee for Treatment and Research in MS, took place attracting more than 9,000 participants from over 100 countries.
Like many conferences, this year, ECTRIMS was held online from the 13-15 October. Its importance has in no way been diminished by the pandemic, with a raft of reports covering landmark advances in MS research and management over the past 12 months.
Hot topics at ECTRIMS 2021 included:
COVID-19 and MS, vaccines, and treatments
The use of cutting-edge imaging techniques to better track MS
Journeys and prediction of disease course in children living with MS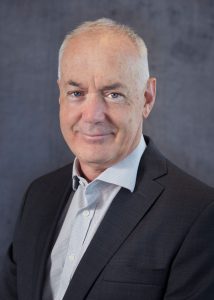 Our very own Dr Therese Burke, Clinical Platform Coordinator at MS Australia, chaired the first nurses' session, which explored the nursing role and competencies around the world, symptoms measure and management. Dr Burke spoke about the role of MS nurses in Australasia, exploring the skillset and definition of the role as a conductor of care.
Most significantly, conference sessions also covered new therapies that could repair damage to myelin in the brain and spinal cord. Year after year, the research results presented at ECTRIMS bring hope and excitement about turning the tide on MS.
Here in Australia, our own Progress in MS Research Scientific Conference has also been impacted by the pandemic. Originally scheduled for Hobart in late November, we have had to re-schedule the conference to 3-5 April 2022.
Themes at our conference will pick up on many of those canvassed at ECTRIMS, including digital research (digital biomarkers, virtual clinics, digital labs), lifestyle factors, imaging (to better track MS) and innate immunity (to limit damage to the brain especially in progressive MS).
I have no doubt that our sessions – involving the best of Australian and international research – will be equally exciting. Learn more about the conference by clicking here. Each fresh study, each fresh piece of research, brings us closer to our ultimate goal: a cure for MS.
MS research is dramatically changing the lives of people living with MS, their families, friends, and carers. That's why we're committed to doing all we can to supercharge funding for research – so we can put MS where it belongs, behind us.